TEC-06 Battery Capacity Tester Module Power Supply Module Mini USB 16W Electronic Load Max 500AH LED Display with Fan
| | | | |
| --- | --- | --- | --- |
| Quantity | 5+ | 10+ | 30+ |
| Price | $10.20 | $9.80 | $9.65 |
00d : 00h : 00m : 00s
Product Details
Description:
TEC-06 is constant current electronic load.It uses high-precision DAC loop control technology to control output current for power supply or battery.
So that the current does not change with the voltage changes. It is a load itself, no longer need another external load discharge.
This is a linear electronic load, not a PWM mode.
TEC-06 will automatically calculate the product of discharge current and time to detect the battery capacity.
TEC-06 can also be used as an electronic load to verify the battery or power output capacity.

Parameter:
1>. Max Current: 3.5A; error: <=0.5%
2>. Max Power: 16W
3>. Operating Temperature: -20~70 Celsius

Features:
1>. Encoder switch (shuttle) operation, easy and convenient
2>. Precise current, the full range error is within 0.5%
3>. Integrated fan, discharge power can be up to 16W; and the fan will be auto on/off according to the power
4>. Support 4-wire measurement, and it can measurement battery internal
5>. Max connection voltage 15V, and power-off voltage can be adjusted randomly in the range of 1.0-12V; step length 0.05V
6>. When the battery current is not enough, the detector will automatically adjust set current until the actual current meets the set value;
when the actual current is lower than 40% set value, the detector will end up discharging.
7>. MINI USB interface (5V voltage) power supply, and the actual current consumption is within 240mA
8>. Max detection capacity is 500000mAH (500AH)
9>. Adopt 4-wire battery clip, and it can measure internal resistance

Using Steps:
1>. Turn on the power, make sure the type of battery and set the turn-off voltage;
2>. Connect battery to I+ and I+. If need measure internal resistance of the battery need to use four-wire.and the voltage measuring terminal is connected to the detector.
3>. Set the turn-off voltage: Turn the knob switch to the "off voltage", press the switch, then LED lights all bright.
"Turn off voltage" lights flashing, means that the turn-off voltage into the set state; turn the knob, you can change the size of the shutdown voltage.
The minimum adjustment step is 0.05V, to the required set value, then press the switch The parameter is stored in the detector to complete the turn off the voltage parameter settings.
4>. Set the current: Turn the rotary switch to the "current" display mode. The setting method is the same as above. The adjustment step is 50mA within 500mA.
The adjustment step is 100mA above 500mA.the maximum current is 3.5A.
5>. Start/Stop: start there are two modes:
"Mode 1" is in the "capacity" display state press the switch to start (start and then press the switch is paused), this start method measured battery voltage is the battery open circuit voltage. Measuring the battery should use this start method, this mode if the use of 4-wire battery clip input, you can measure the battery resistance.
"Mode 2" is in the "measured voltage" display mode press the switch, the starting method of the measured voltage is the line voltage, power supply or mobile power should be activated in this mode. After the start of the discharge LED lights began to flash, digital display discharge capacity.
After the discharge starts the detector will heat, when the discharge power is greater than 2.2W fan start, if less than 2W fan closed.
6>. End: When the battery voltage is lower than the shutdown voltage, the detector stops discharging the battery, the measurement is completed, then the digital tube flashes and shows the final discharge capacity.
7>. Measure again: After completion of the measurement, the detector flashes and shows the capacity that has been completed. You must clear the capacity data to make the next measurement. Long press the switch for 3 seconds or re-power on to do this.

Special Function:
1>. Maximum power limit function: TEC-06 can limit the maximum power of discharge, when the user set the discharge power is greater than 16W, the detector can automatically adjust the discharge current, so that the power within 16W.
2>. Battery discharge capacity detection function: When the maximum discharge current of the battery can not reach the set value, the detector will automatically reduce the discharge current.
3>. Cycle display function: In the "internal resistance" display mode, click the switch, the detector will automatically cycle to display five digital.
Diagram: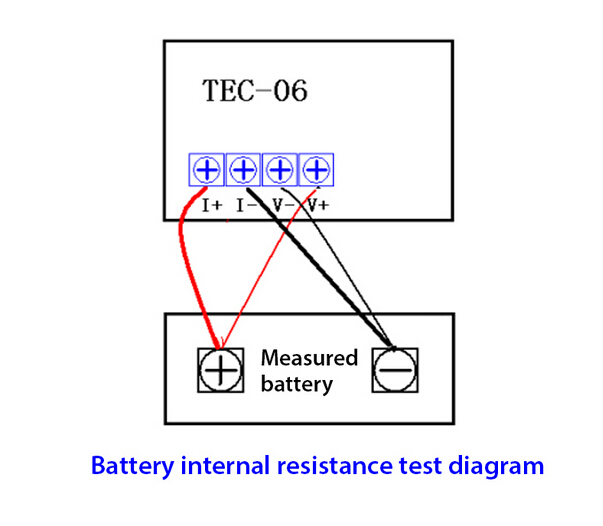 I. Tested by ICStation's Outstanding Partner 12voltvids: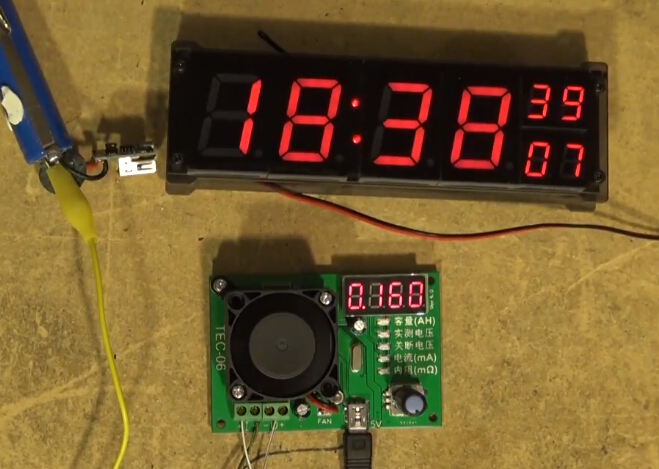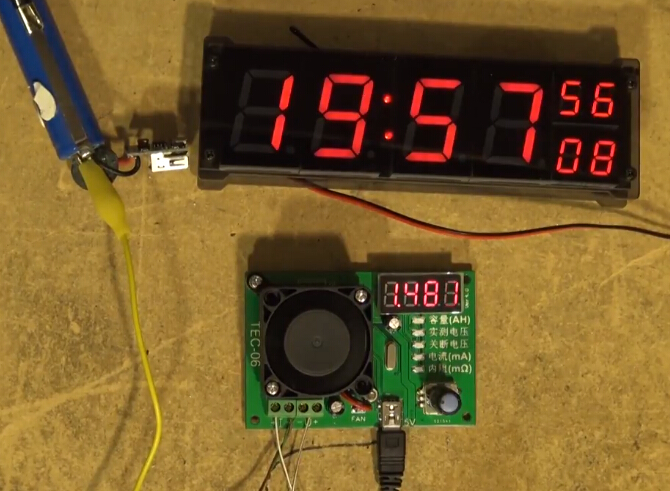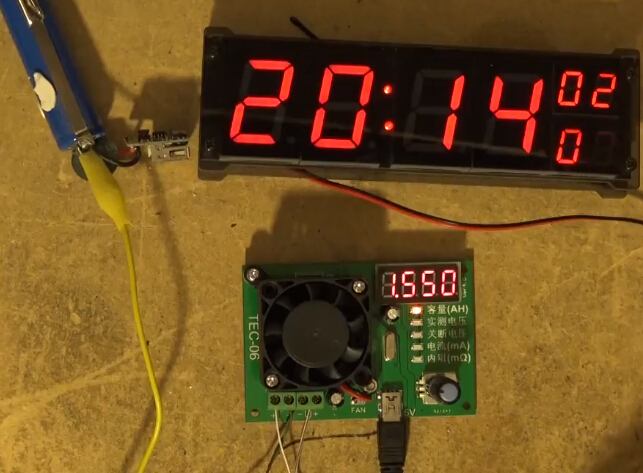 Learn More Details in the Video:
(The language in the video is English)
II. Tested by ICStation's Outstanding Partner Julian Ilett: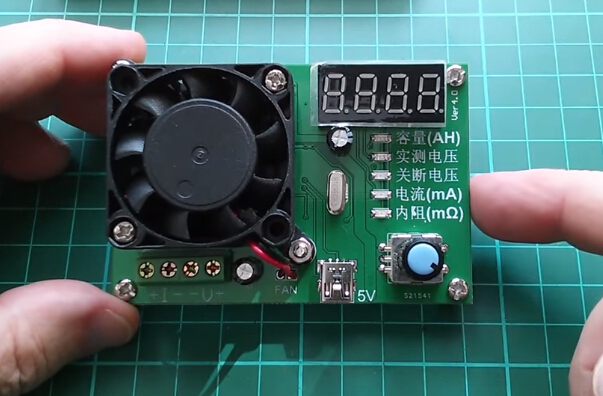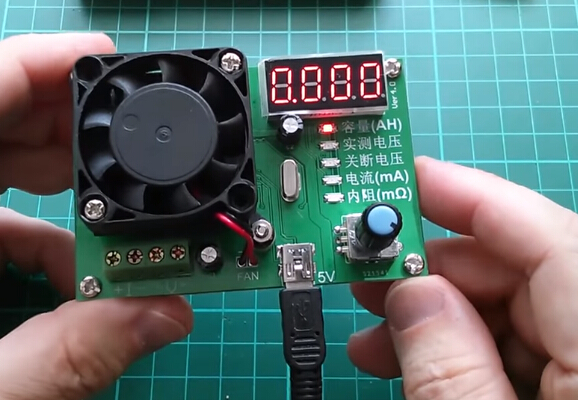 The last digit represents voltage's unit: "V", not number here, please kindly noted. :)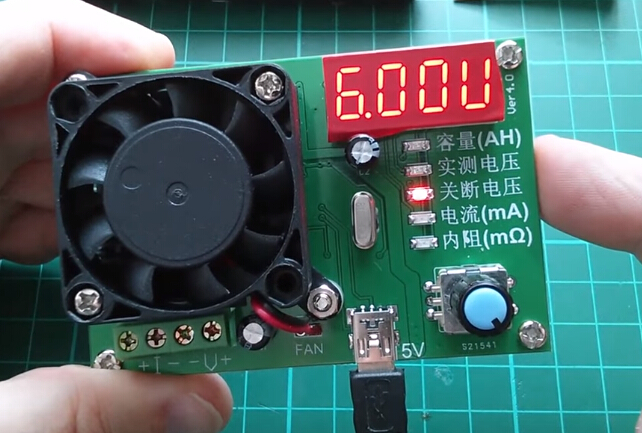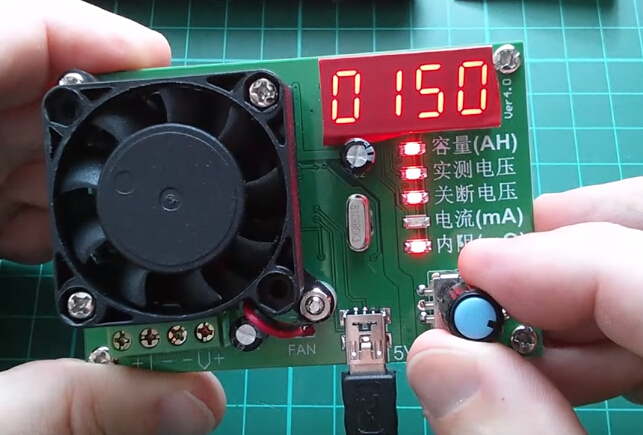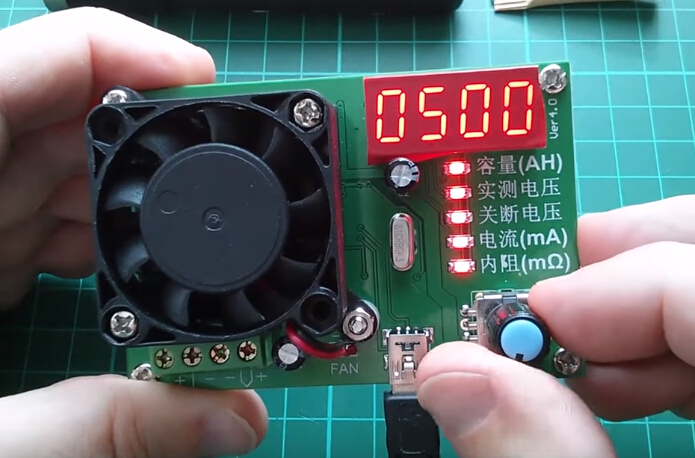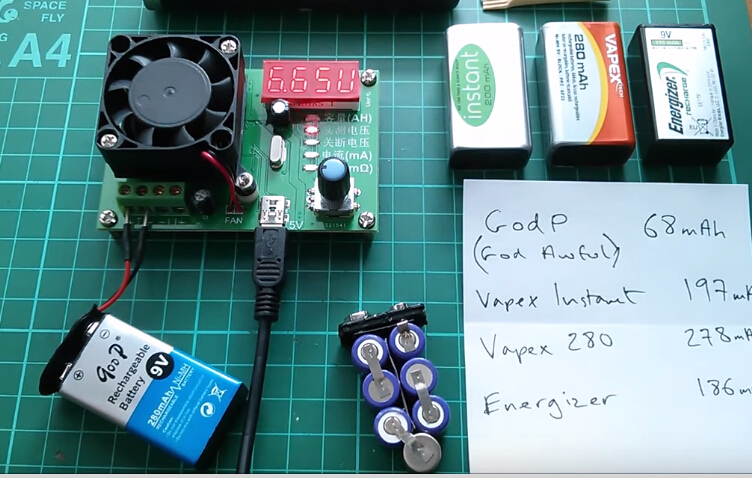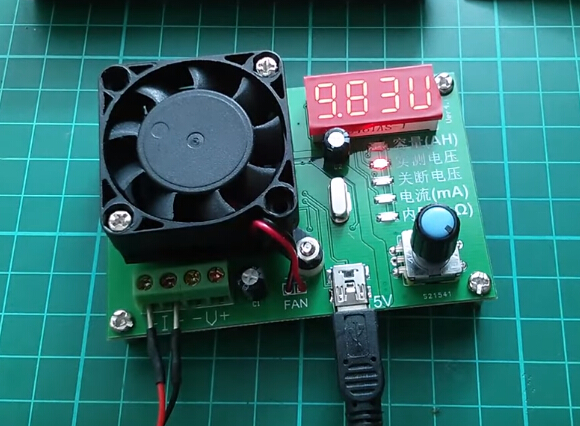 Learn More Details in the Video:
(The language in the video is English)
III. Tested by ICStation's Outstanding Partner learnelectronics: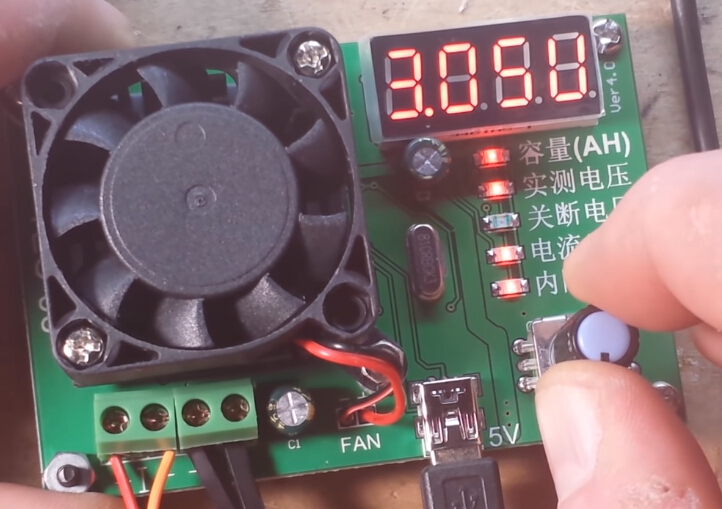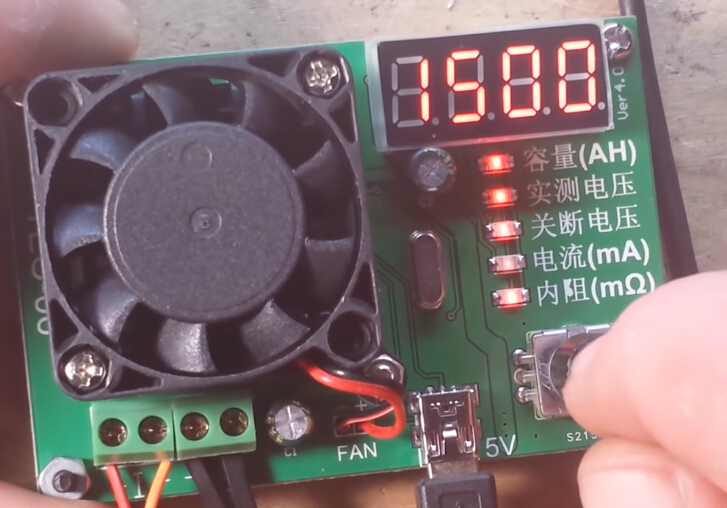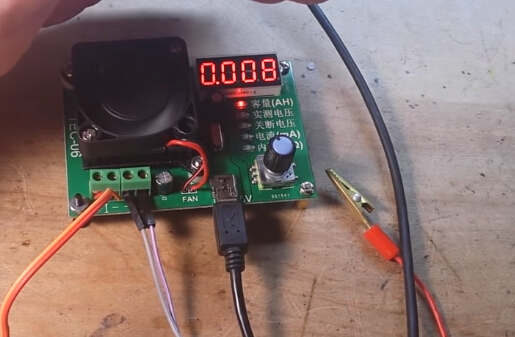 Learn More Details in the Video:
(The language in the video is English)