DIY Kit RGB Christmas Tree Bluetooth Amplifier Player U-disk/AUX/TF Audio LED Flashing Electronic Soldering Project
00d : 00h : 00m : 00s
Product Details
1.Introduction:
It is a RGB LED Bluetooth Amplifier Christmas Tree DIY Kit with RGB LED flashing in various automatic flashing effects. It comes with a wireless Bluetooth amplifier receiver with 3W speaker, it can not only play music from Bluetooth devices such as phone, but also can connect to FM/U-disk/TF Card as music source. It also can output music to loudspeaker or earphone.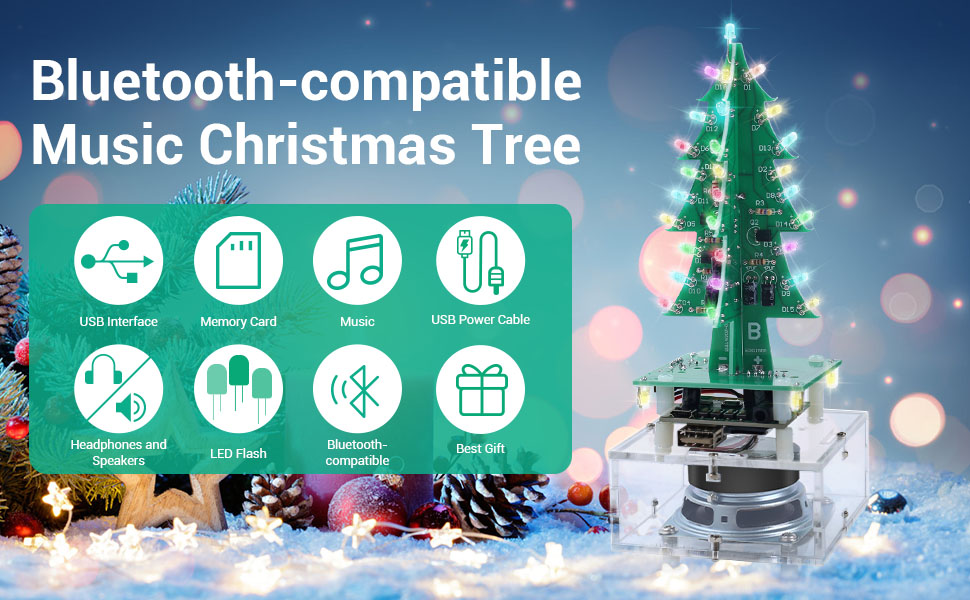 2.Feature:
【Bluetooth Amplifier +3 Ways to Play Music】It comes with a Bluetooth audio receiver with a 3W amplifier, user can use it as a audio player which can play music for phone/ipad/laptop and so on. Support switch Prev/Next/V+/V- and play mode. Suppoort Bluetooth/U-disk/TF-Card.
【Practice Soldering Ability】This Christmas tree will not only exercise your soldering skills, but also bring you the joy of assembling, perfect for beginners, electronics hobbyists, and retirees to learn soldering skills and abilities.
【Great DIY Gift】Want to do a parent-child project with your child? Or want to DIY a small gift for your friends or family? This Christmas tree DIY electronic kit is a nice choice. You could give it as a gift to your son daughter grandson and granddaughter, they will love it.
【Automatically Flashing Lights】Equipped with 41pcs 3MM color LED lights, make the Christmas tree colorful and a great decoration for Christmas. These lights look prettier at night.

【External Headphones and Audio】: You can connect your own headphones or audio equipment to the audio socket of the Christmas tree Bluetooth module, and you can freely choose the playback form.

【Acrylic Shell Base】The 3mm thick acrylic sheet can not only support the structure of the entire Christmas tree, but also make its appearance more stable and beautiful.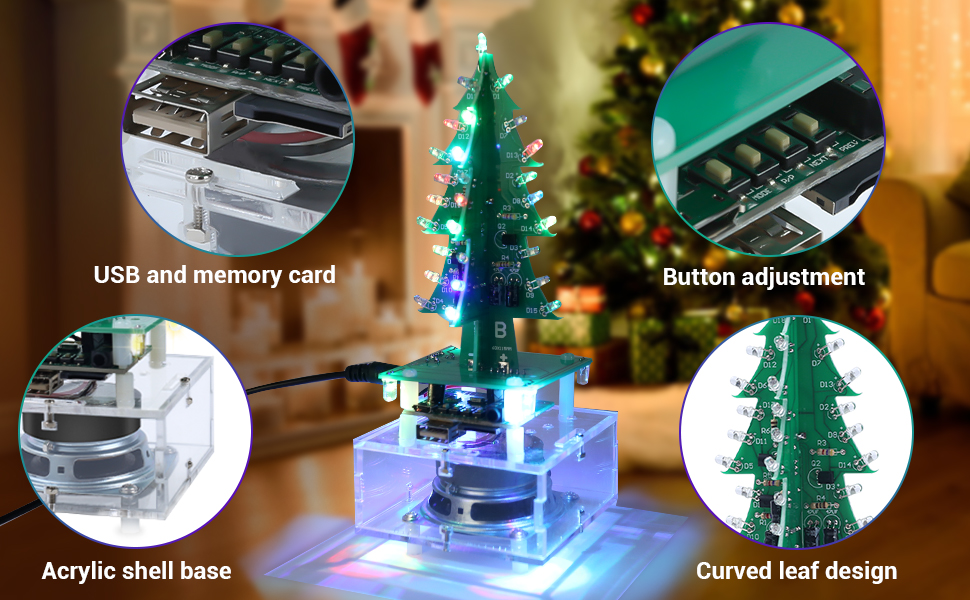 3.Parameter:
Work Voltage:DC 4.5V-5.5V
Work Current:1A(Max)
LED Color: RGB
Audio Source: Bluetooth/FM/U-disk/TF Card
Speaker Power: 3W 4ohm
Audio Output: AUX for loudspeaker/earphone
Work Temperature:-20℃~85℃
Size(Installed):74x74x200mm
4.Component List: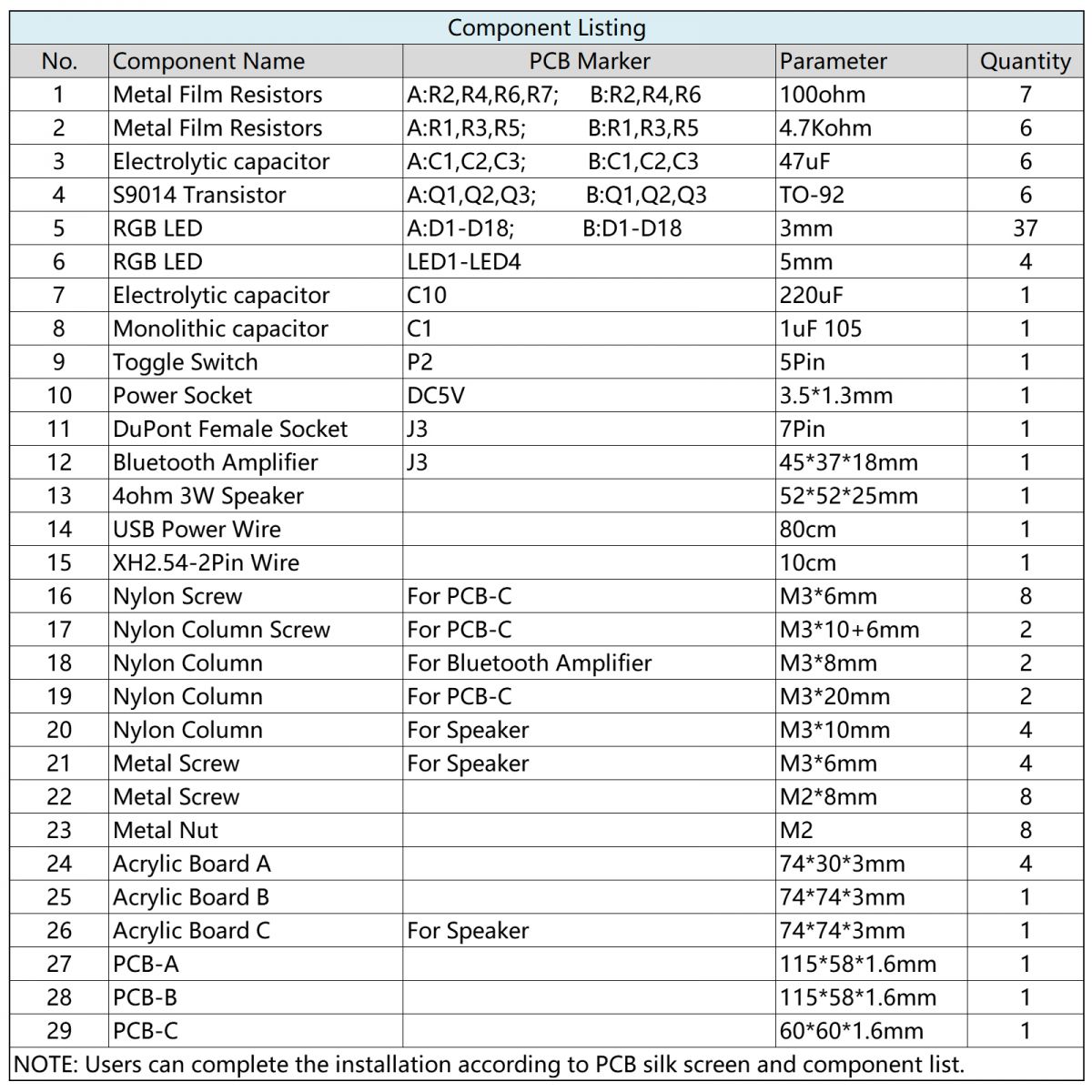 5.Note:
1.Headphone must be connected at FM audio mode.
2.The buttons on the Bluetooth receiver are very small, and other tools can be used to adjust them. It is recommended not to adjust, because the default parameters are all general states.
6.Installation Steps: